Have you ever seen lovelier tiles than these? And that ridiculously cute shelf? Saw the 3D version first at Comptoir des Galeries (try the restaurant, you won't be disappointed).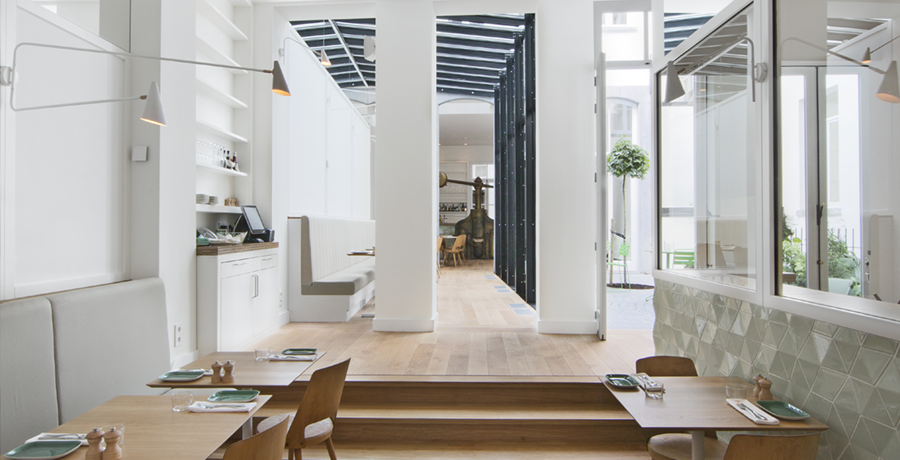 Anyway, the tiles are made by the talented Camille Flammarion. On sale at Normandy Ceramics. Dibs on the vert d'eau.
Image Credits: © Ann Glorieus, © Comptoir des Galeries.