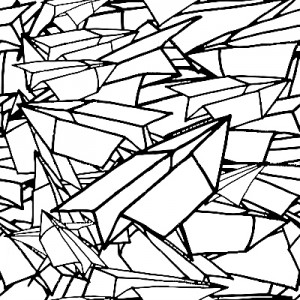 Planes always put a smile on my face. Not sure why that is. Is it nostalgia for the time when planes were just a bit of magic and not technology? The thought of far and away countries? Holidays?
Not that I'm going around the country on the lookout for planes and plane-related events but still, whenever I'm in the neighbourhood of an airport and there's a plane flying over on its way to somewhere else, I might park the car and gaze at the plane until it's just a tiny dot in the distance.
The beauty of paper planes moreover makes that – if needed – I could have my own happiness factory whenever wherever. All I would need is a piece of paper.
And you? Do you have something that's just a thought away and puts a smile on your face?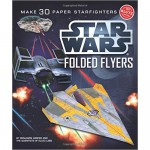 PS: To keep in this season's spirit, I found this book by Ben Harper that holds pre-printed papers with which you can fold your own Star Wars spacecrafts: TIE Fighter, Millennium Falcon, and Naboo Starfighter are at your fingertips! http://www.amazon.co.uk/Star-Wars-Folded-Flyers-Klutz/dp/0545396344